Bloganuary prompt: What colour describes your personality?
Quite honestly my first reaction to the prompt was 🤷🏽
My personality has a colour? How would I know what that is? As in many cases, a google search helped 🙂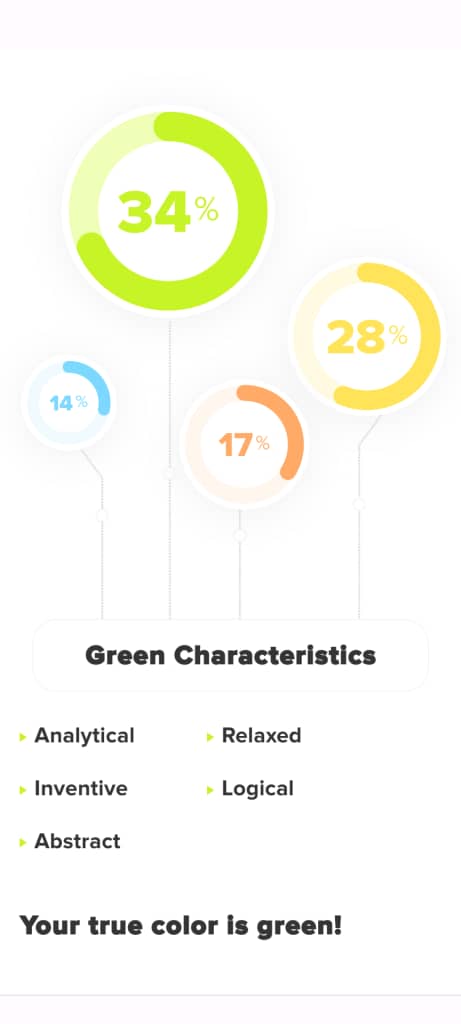 Apparently, my personality is green. I see how my answers to the fairly generic questions led to the characteristics listed: Analytical, relaxed, inventive, logical 🖖, and abstract.
But why green? Who decides the colours?
What do I do with this information?
My partner Michele thinks it should be blue with red sparks. Because blue is a calming colour. That probably has a parallel to Feng shui.
I don't know. I am sceptical about personality tests in general. I don't believe a free 3-minute test on the internet can give me any insight. If I think about all the personality tests I have been exposed to, some were basic, some quite involved, and most of them didn't include the concept that people change. I have changed, I change all the time. At 58 I am not the same as when I was 18 (fortunately) or 28 when I was a new immigrant or 31 when I became a dad…. People change.
Shortly after I read today's prompt, I read a statement by the Kelowna Pride Society about the growing trend of homophobia and transphobia in society and especially in our region and province.
It reminded me of the fact that people change and that people changing is a very good thing. Growth requires change!
People change or discover their personalities at different points in their lives. While I am classified as a CIS-gendered male, I am fascinated and inspired by people that discover that they actually feel like they have a different or no gender. We have learned that gender is not black and white. It is not male or female.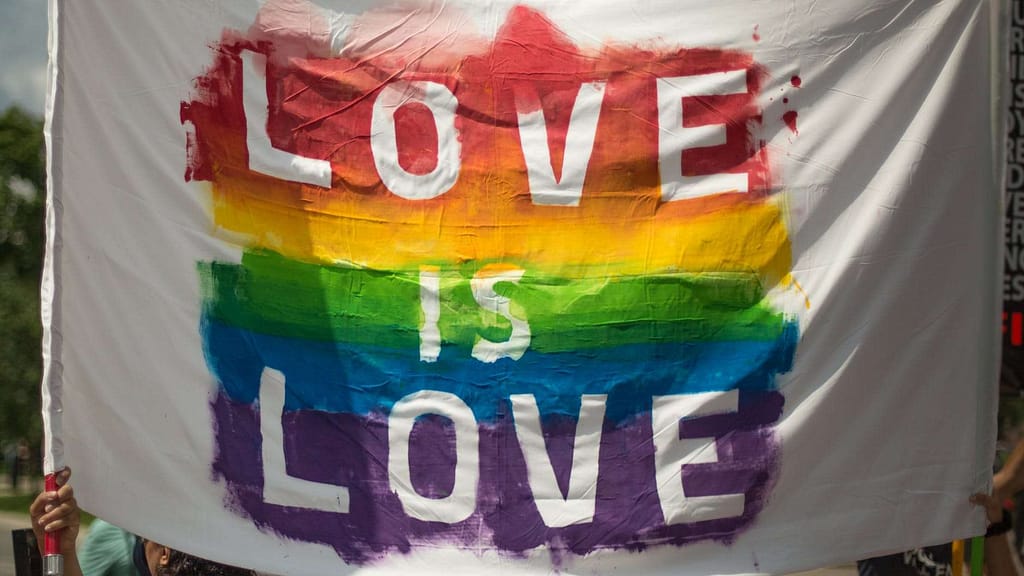 Sadly some people can not understand this. Tragically there are people whose ideology or extreme religious belief leads them to condemn, hurt and kill those they don't understand. A lot of times these people fall victim to players that use them to do their dirty work.
The bottom line is, I believe our personalities and our deepest feelings are like rainbows. They have different colours and sometimes some are more dominant than others.
I love and admire those of you that discovered that you don't fit into rigid boxes of male and female or green, red or blue personalities.
Love is Love