Bloganuary prompt: What is a song or poem that speaks to you and why?
I'm a lucky guy! I have many things to be grateful for but one of the best things is sharing my life with Michele who (among a lot of things) is a poet.
I get to hear fresh versions of her poems and other pieces of writing before anyone else.
Sometimes I get a poem written about me, or I appear in a poem that is about us.
The Poetry wall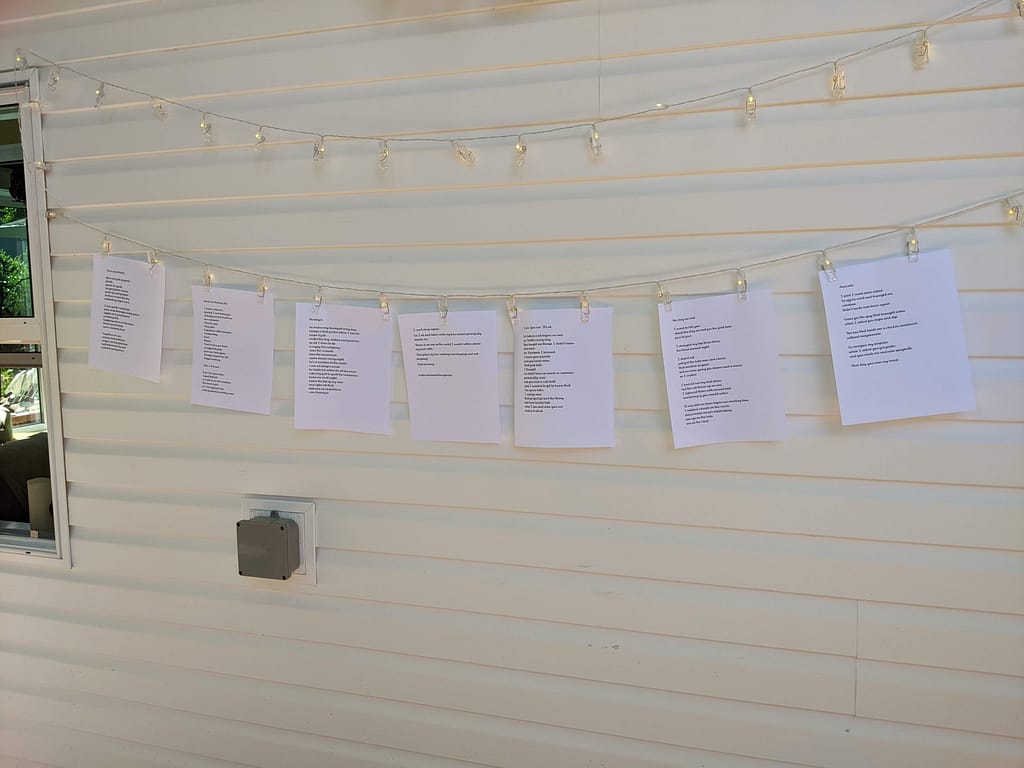 We celebrated our wedding in our beautiful garden last summer and it was magical.
On one wall of our house, we hung up the poems Michele had written about us.
It was one of the greatest features of a great day.
Michele allowed me to share one of these poems.
Wedding Day
The last few steps before I reach you
is a mile over river rock path
through early June jungle
I do not stumble
My hands are full of thorned roses
that remind me
I am yet beautiful
through wrinkles and sags
Your smile encourages me
keep moving
my cloud of fushia lace
competes with the brightest flowers
I cannot hide nor do I want to
~First published in Inked With Passion