Bloganuary prompt: What is something you learned recently?
Of course, there is always something to learn. For me the goal of being a life-long learner is important. I believe we are happier when we learn and grow when we challenge ourselves and ultimately pass on what we learned.
A couple of years ago I worked on a presentation about "Ancient Trades" for my students. The goal was to introduce professions that don't exist anymore or at least don't exist in their original form. One of these trades was the Blacksmith.
(Before you ask, no! Blacksmiths don't deal with horses although Ferriers need to learn how to heat up and shape a horseshoe so it fits the horses hoof.)
I came across a Local Blacksmith that teaches beginner courses in the blacksmith shop at the Historic O'Keefe Ranch in Vernon, BC.
Unfortunately, the courses were canceled during the pandemic but when I learned late last year that they started up again I told my wife and she gave me the course for Christmas.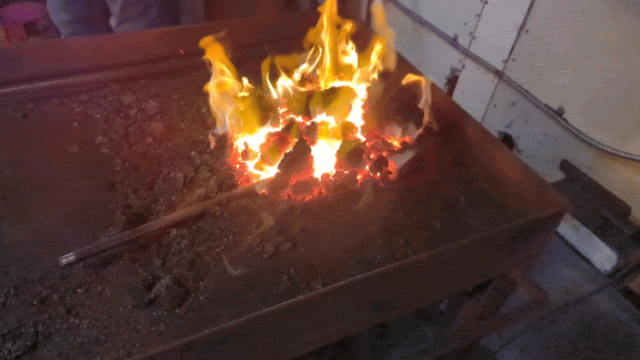 It was a tiring day but also very fulfilling. I learned to make a dinner triangle and a striker out of two pieces of metal. How to heat the material, how to pound it, twist it and bend it. I learned how to build the fire and how much patience is needed.
Even though it will not become my favourite hobby, I am very grateful for this experience and highly recommend it to anyone who likes to learn new skills.