Bloganuary prompt: How far in your family tree can you go?
I haven't ever had much interest in exploring my family tree (sorry, future generations). As far as I know, the roots or biggest branches reach back into German history.
The one thing that is curious though is that there seem to be a lot of bakers in our family.
My great-Grandfather had a Hotel and Pastry shop in Pillau, a port city on the Baltic coast that is now part of Russia.
The family fled during World War II and settled in North-Western Germany. At the time there was someone from another branch of the family tree already operating a bakery in Eastern Germany.
Here is a picture of my Grandfather Hans in his store in Flensburg, Germany. Judging by the store sign, he only sold bread and didn't necessarily bake it. According to my dad, his father also created personalized blends of coffee beans according to the water people had in their area.
One of my aunts was a decorated bakery sales clerk.
As you know from my Sourdough posts, I have been baking sourdough bread since the early days of the pandemic. But my Brother Ole and his lovely wife Rahel took baking to a new level and opened a very special bakery in Tiste, a small town in northern Germany. Ole is now a certified Master Baker, recognized by the Guild.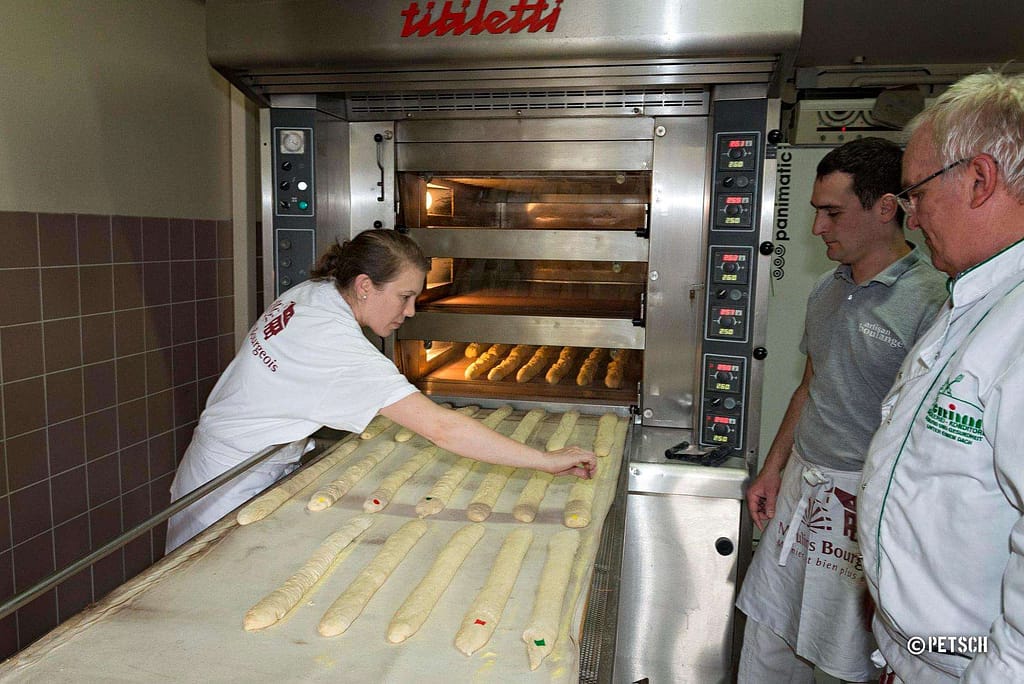 Petsch-Brot specializes in baking products without artificial yeast or chemicals. What I find most amazing is that the products in their ever-expanding selection use flour and sourdough starter from the region the recipe is from. For example, if they bake a variety of bread from Northern France, they source the flour from a mill in that particular area of France.
If you ever go to Germany, make sure you visit this wonderful bakery!
My daughter Amelia has now started her professional baking career in Victoria, BC. Her dream is to one day open a small bakery, offering artisan bread and other baking.
Maybe there is something like a baking gene in our DNA?